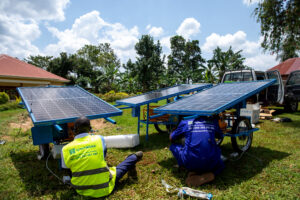 You need to buy a #sunlightpump solar pump on credit? Aptech Africa in Uganda built a Pay-As-You-Go (#payg) solution: The more you pump, the more you pay !

This PaynPump solution is made possible thanks to an external controller fixed on the trolley. It would stop the pump after a certain amount of water has been pumped, until the user pay the owed credit. 
So this is a great advantage for users and distributors: Users can pay the sunlight pump gradually, and distributor can be sure the user is going to pay them. In addition they have a great mobile setup for moving this solar pumping system across their field, and keeping it safe close to their home.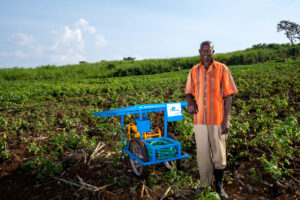 You can learn more about this Ugandan experience visiting https://paynpump.com/ 

In the future, "sunlight pump" solar pump would even have a direct connection (no need of external controller) to PAYG app. So purchasing your sunlight pump on credit would never has been so easy!